Whoo, it's been a while, hasn't it? It seems like forever ago we announced that we were doing a record of reimagined music from The 7th Guest and The 11th Hour.
So here's a quick update on how it's progressing. You can follow us on Twitter and Instagram for more updates.
It's huge!
The project has totally spiraled out of control. As we've been doing the arrangements, it became clear that it wasn't going to fit on a regular double album.
So now it's a quadruple album! Yes, four records!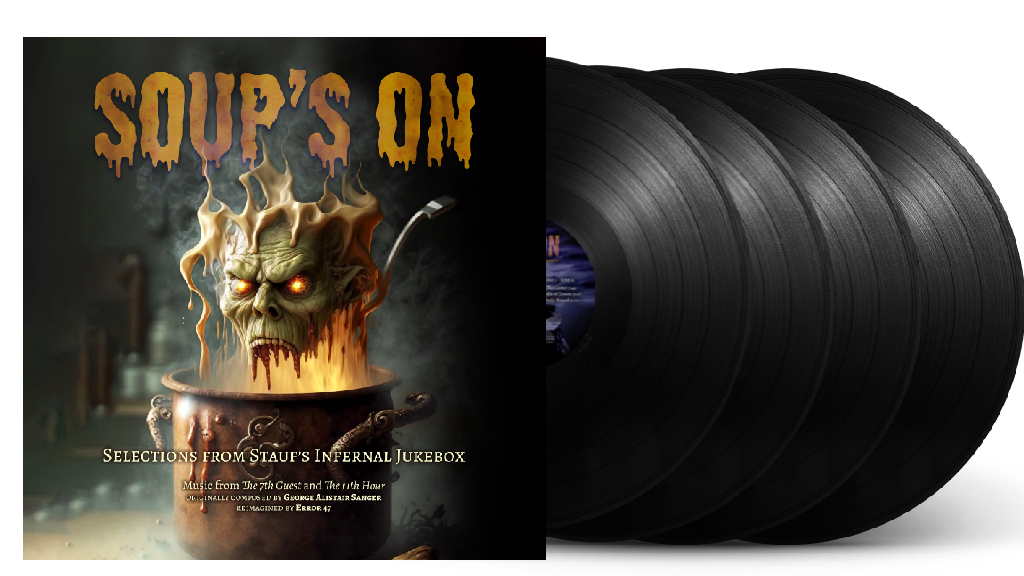 Cover art
We've been honored to have Robert Stein III, the original 3D artist on both games, recreate the iconic "Soup Head" character for our cover.
Here is his 2023 reimagining of everyone's favorite broth face: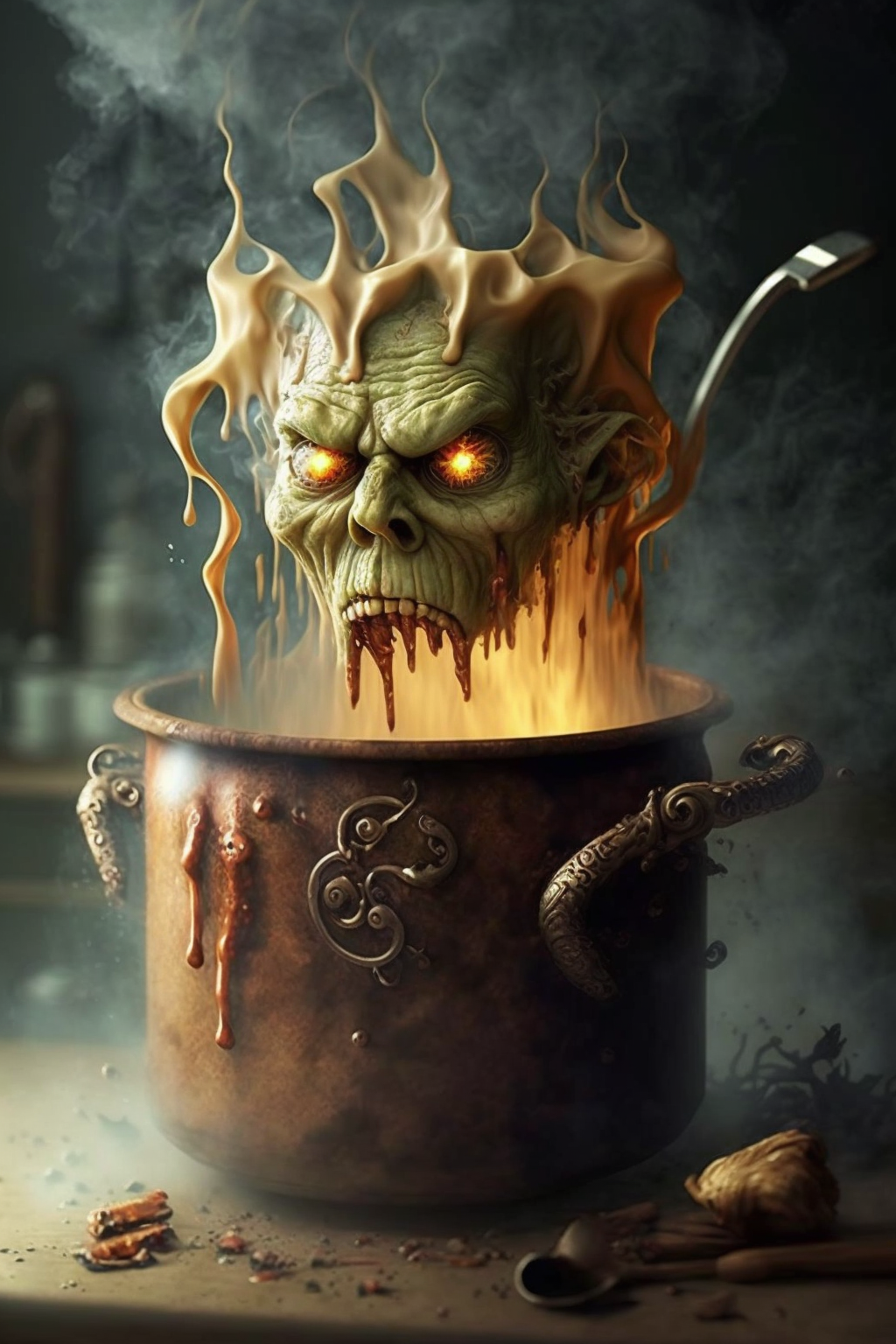 We're doing Kickstarter
Since the project has ballooned to the size of a 4x record, we are unable to use Qrates as a crowdfunding platform, since they can only do a maximum of 2x records.
So we will be launching a Kickstarter campaign very soon to fund the vinyl pressing. We've partnered with a professional pressing plant in Denmark, RPM Records, and we will be offering a number of cool goodies — including special colored vinyl editions and signed swag.
Stay tuned for more updates!