"Duke Duke Dance Party" is a remix album of 6 tunes from the celebrated first-person-shooter Duke Nukem 3D. Both composers of the original soundtrack, Bobby Prince and Lee Jackson, gave their permission and support for the project.
Stream
CD version
The CD version can be purchased from our Bandcamp merch page.
Vinyl version
It was released on a single colored vinyl in a gatefold cover in 2022 via a Qrates crowdfunding campaign. The vinyl is no longer available.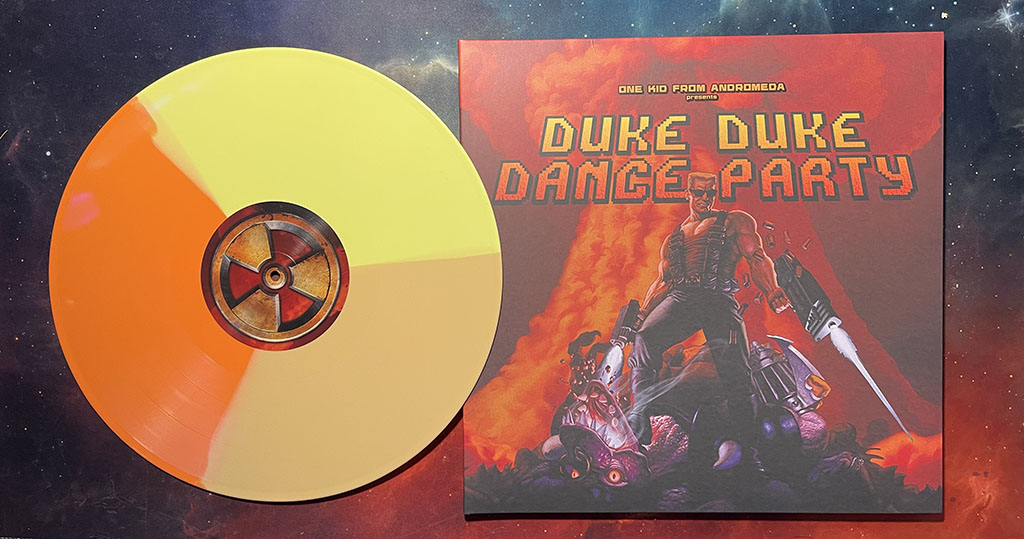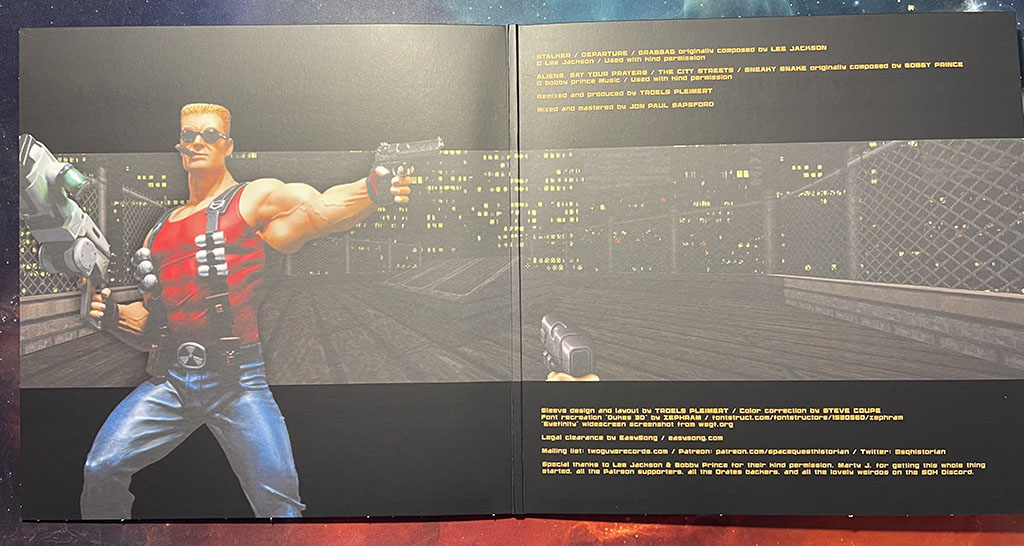 Vinyl photos by Eric Sten.